NEW RELEASE by Carl Wilson and Myrna Smith to Benefit the CWF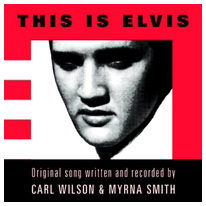 A new single "This Is Elvis" is now available for download, to support the CWF. Written and recorded in the fall of 1980 by Beach Boy Carl Wilson and his talented songwriting collaborator, Myrna Smith of The Sweet Inspirations (Elvis Presley's backup singers), this recently rediscovered track is available for download on CD Baby (link goes to outside site). All earned proceeds from the download of "This Is Elvis" will solely benefit the Carl Wilson Foundation.



CARL WILSON TRIBUTE
10 Year Anniversary Benefit Concert & Fundraiser
Venue: The Roxy Theatre
Location: 9009 Sunset Blvd., W. Hollywood, CA 90069
When: Sunday, October 19, 2008
More info

photo copyright © 2008, Don Sheppard
Pictured Performers: Together onstage at the encore (left to right) — Gary Griffin, Alan Boyd, David Marks, Mario Tucker, Evie Sands, Justyn Wilson, Wendy Wilson, Brian Wilson, Carnie Wilson, The Honeys (Diane Rovell, Marilyn Wilson-Rutherford, and Ginger Blake), Jeff Foskett, and Al Jardine.
Our 2008 Roxy concert was a big success — thanks for your support for the CWF's efforts! Check out photos from the concert on our sister site (click on the "Pics" link) and also here. Our featured acts included Al Jardine, David Marks, guitar legend Dick Dale, Carnie & Wendy Wilson, The Honeys, In Bloom, Adam Marsland's Chaos Band, and special guest Brian Wilson.

Dedicated to the Memory of
Carl Dean Wilson
December 21, 1946 – February 6, 1998