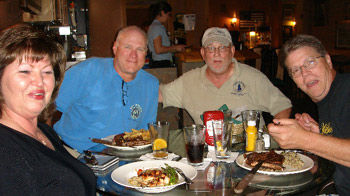 photos copyright © 2008, Billy Hinsche
Even though the Scramble didn't begin until Saturday morning, the fans coming in from out of town like to enjoy one another's company the night before in the pub. Brenda Berry, Jeff Place, Ron Jennison, and Brian Berry socialize over dinner on Friday night.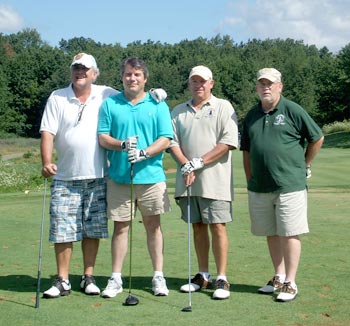 photo copyright © 2008, Mike Langstrom
One of the greatest things about these outings is bringing together the lifelong fans from all over the map. Enjoying a perfect 82° day in the sun, Jeff Green, Ben Valley, Randy Hutchinson, and Ron Jennison pose for a photo on the course.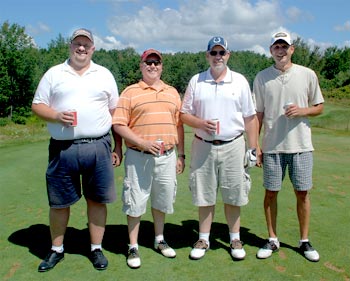 photo copyright © 2008, Todd Carlson
A little birdie told me that these four gentlemen were high school friends and haven't enjoyed one another's company as a group in about twenty years. Eric Mullikin, Gary Geniusz, Rick Wowianko, and Brian McEllis decided that golfing against cancer would be the perfect opportunity to catch up on old times and fight for a great cause at the same time.